THE ROLE OF
EARNED MEDIA IN TRAVEL 2019.
Download the Miappi Report.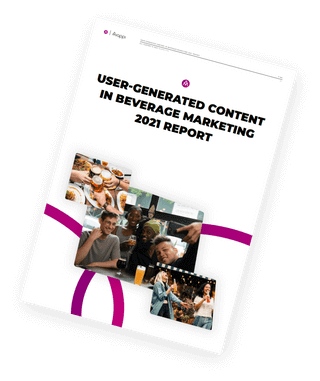 EARNED MEDIA IN TRAVEL & TOURISM.
Travel & tourism brands leveraging earned content generated by happy travellers to sell more tickets and rooms.

Thrill-seekers and holiday makers are constantly sharing their experiences to social media.

Marketers have learnt how to harness this content for their own marketing.
We've packaged up the results in this report to paint a clear, up-to-date picture of how earned media is being used in the travel industry.
We've also shared some real-world use cases to inspire you to use earned media in your own marketing campaigns.
1. Introduction
2. The Opportunities
3. Universal Studios
4. Expedia
5. Canary Islands
6. Aer Lingus
7. Conclusion
UGC INFLUENCES TRAVEL DECISIONS
80%
Of travelers agree that reading UGC increases confidence in making travel decisions.
88%
Of travelers thought that UGC was important for deciding where to stay.
Use these best-in-class examples from the travel & tourism industry as inspiration for your next user-generated content campaign.