7 REASONS WHY YOU NEED A BRAND COMMUNITY
Download the infographic and get access to the 10 stats that you simply cannot afford to ignore.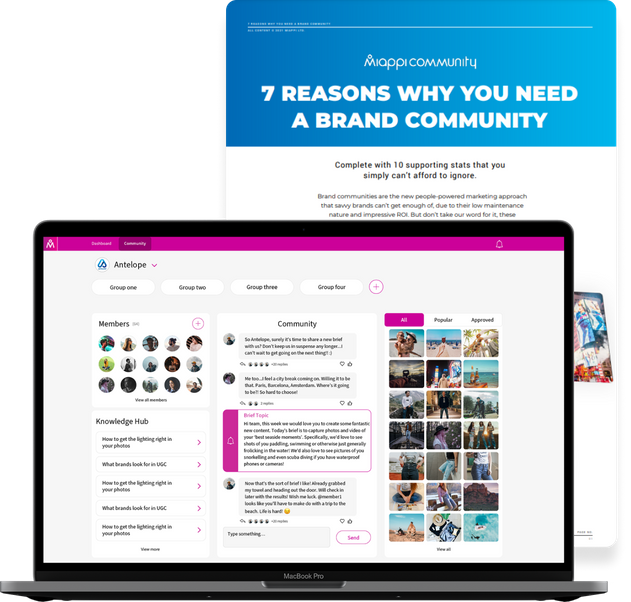 CONSUMERS TRUST OTHER CONSUMERS, BUILDING CREATIVE COMMUNITIES YIELDS TRUST AND INCREASES OUTPUT OF EARNED MEDIA

92% of consumers trust earned media

, such as reviews and recommendations from family and friends more than traditional media.
Highly-engaged customers love celebrating your brand by leaving reviews, making creative content placing your brand front and centre, and handy tutorials using your products.
In return, they love it when you showcase their hard work. Research shows that they appreciate it when brands tell them what will get their attention, so don't be afraid to give clear instructions and set fun challenges.

COMMUNITY MARKETING IS BEING USED BY BRANDS ALREADY
Don't be left behind by your competitors! Community marketing is a trend you really don't want to miss.
81% of companies have a consumer community or similar support channel.
- Forrester Research's Customer Lifecycle Journey Report

CONSUMERS WANT MEANINGFUL RELATIONSHIPS
Think that deep relationships should be reserved for friends and family? Think again. Chances are your customers seek a more substantial relationship with the companies they engage with.
87% want more meaningful relationships with brands, yet 66% say brands don't share with them at all.
- Edelman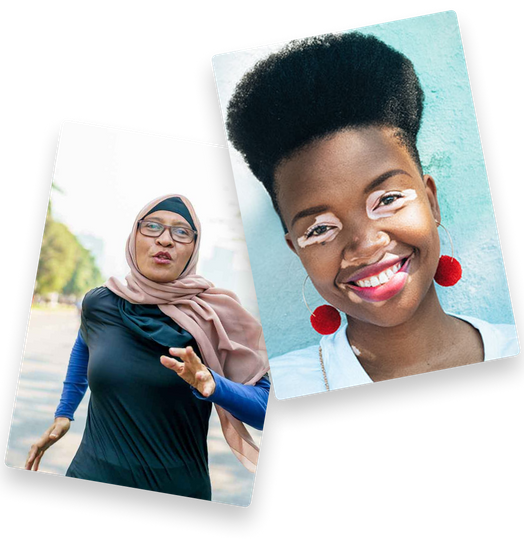 Helping Dove collaborate with and amplify the voice of community 'Handraisers'
Dove has taken action with Miappi, Getty Images and Girlgaze to create Project #ShowUs – a project designed to change beauty stereotypes.

Project #ShowUs invites individuals in 15 different markets to upload their image and story directly to campaign websites via a Miappi powered form.

The resulting content and PII lets Dove identify and collaborate with individuals whose stories resonate most closely with the campaign values.
Recruit creative customers organically
Republish their content to your marketing channels
Curate and approve the best submissions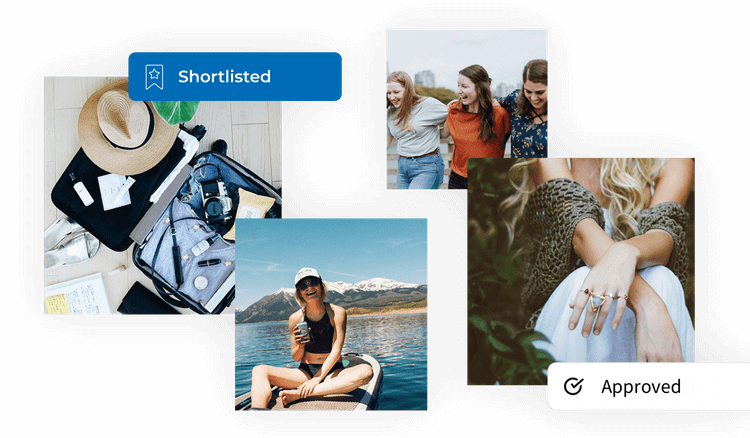 Recruit
Miappi is unique among community platforms in its ability to recruit creatives based on their existing presence on social media. You no longer have to rely on consumers finding a third-party app before they find you. Instead, we tap into existing conversations through our social listening capabilities, cutting out the middleman and putting brands in direct contact with consumers who have something meaningful to contribute to the conversation.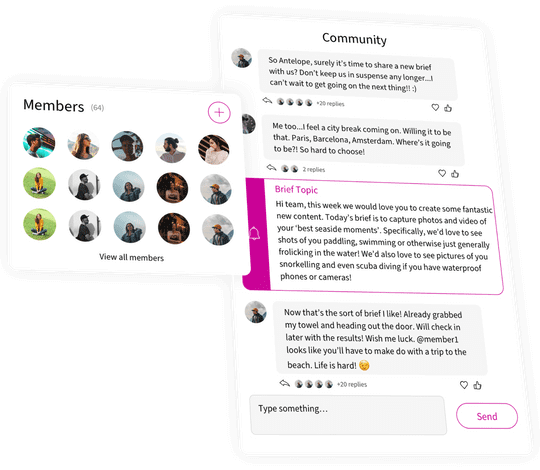 Collaborate & Create
Once you've invited people to your community you can speak to your members one-on-one or as a group. Run surveys to find out what they think of your new products and services. Invite members to create campaign-relevant new content and reward them for their hard work in ways you think are appropriate.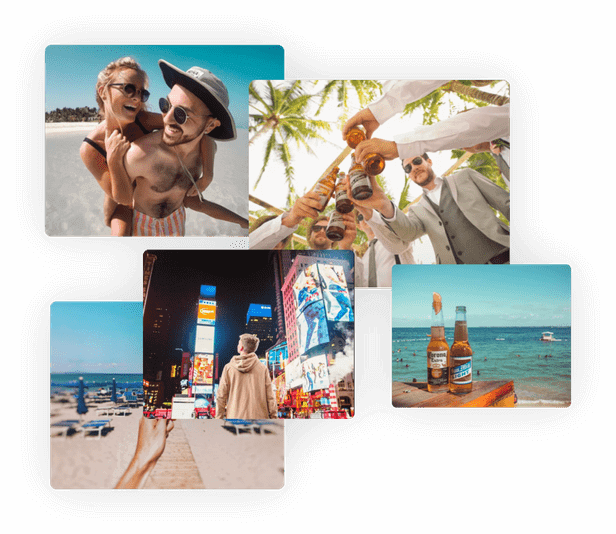 Curate & Approve
The new assets created by your community can be filtered and managed. Shortlisted content can be used in your future marketing campaigns - published directly from Miappi into channels including brand websites, ecommerce, social media and retail, or exported for use on other platforms in your marketing stack.

With Miappi you can find, licence and publish the best user-generated content. With Miappi Community you can now identify the individuals behind that content and build communities of people who love your brand and its values.

Use Miappi to find your most creative, passionate consumers, people who you can collaborate with in order to produce great content for years to come.
We've built Miappi Community, a powerful and unique platform designed to help you build a brand community of superfans that can be nurtured, briefed and which will ultimately lead to increased levels of UGC and word-of-mouth sales. If you are ready to build your community of passionate advocates, follow the link below and get in touch.